Steven Pinker
Author, scientist, public intellectual, host of The Life of the Mind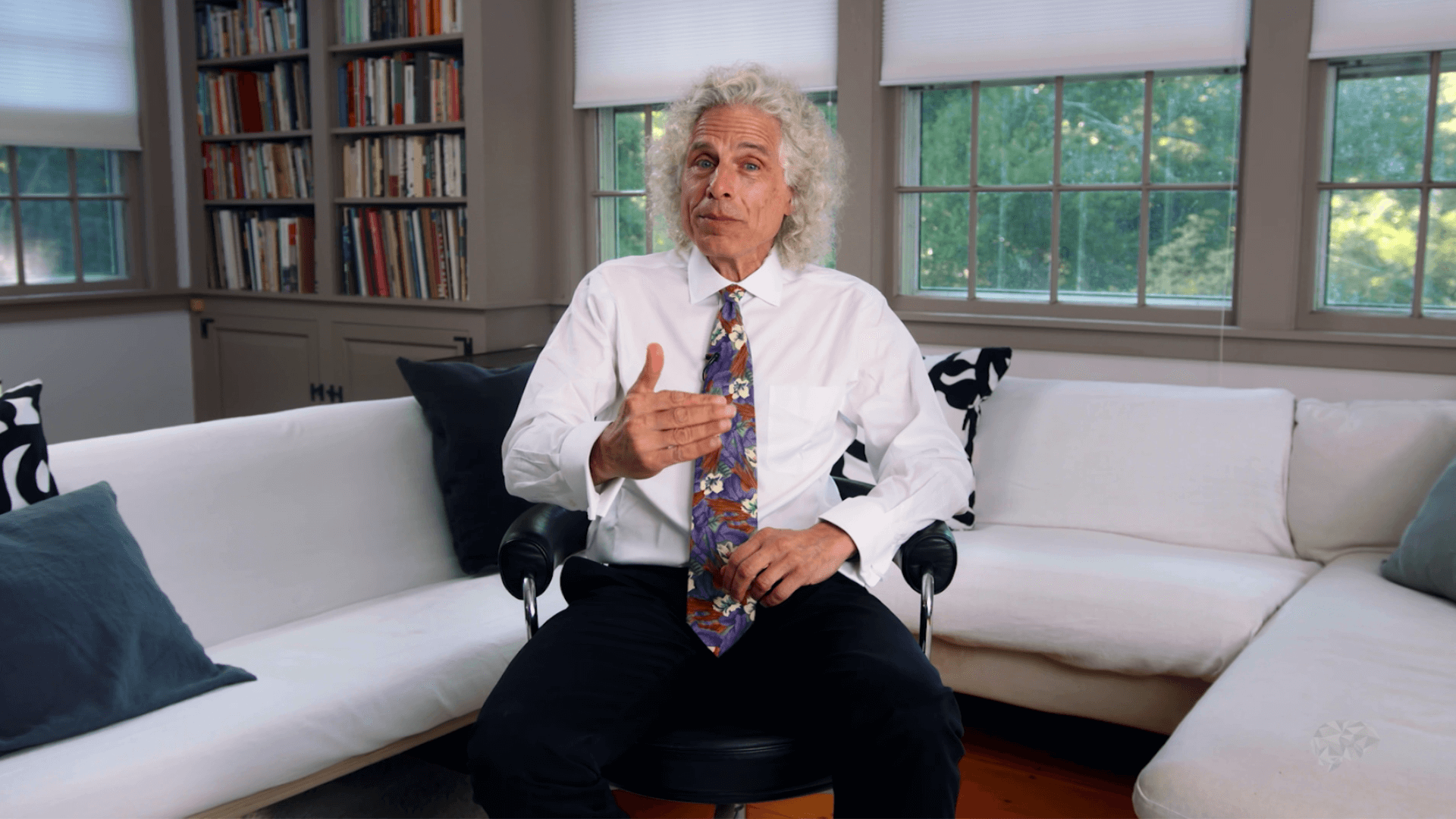 Professor Steven Pinker discusses the complex structures of cognitive psychology by addressing topics related to communication and common knowledge, language, and the paradigms of human nature.
A Canadian-American cognitive psychologist, psycholinguist, and popular author, Pinker earned his bachelor's degree in 1976 through the McGill University Montreal, and has won prestigious titles for his work from institutes such as the National Academy of Sciences, the Royal Institution of Great Britain, and the American Psychological Association. 
With eight honorary doctorates, multiple awards for teaching from MIT, and numerous accolades for his books on human theorem, Professor Pinker is currently monitoring research on issues related to the role of common knowledge, neurobiology and genetics of language and much more. 
To get involved in Steven Pinker's insightful discussions, check out his work on platforms like YouTube, FindQualia.com, Instagram, and Spotify.
PODCAST
The Life of the Mind
Delve deep into the labyrinth of the human mind with Professor Steven Pinker as he demystifies the complexities of the human condition using the tools offered by cognitive psychology. Steven is a world-renowned Cognitive Psychologist, Linguist and Professor who has taught at Harvard, MIT & Stanford Universities, and has made it to Time Magazines' 100 Most Influential People in the World Today. Calling Professor Pinker a Titan in his field would definitely be an understatement! Buckle up for a mind-bending journey into evolutionary psychology, the language of the brain and more.